Dental
---
The prevention of COVID-19 in the dental office requires a unique approach. Dentists, hygienists and assistants work in close proximity to their patients and many procedures produce aerosols in the mouth which can increase the risk of transmission from an undiagnosed COVID-19 patient. UVC treatments surface and air treatments are a nessisary tool in your infection control protocol. Check out where dentist rate in the COVID-19 risk catigory below.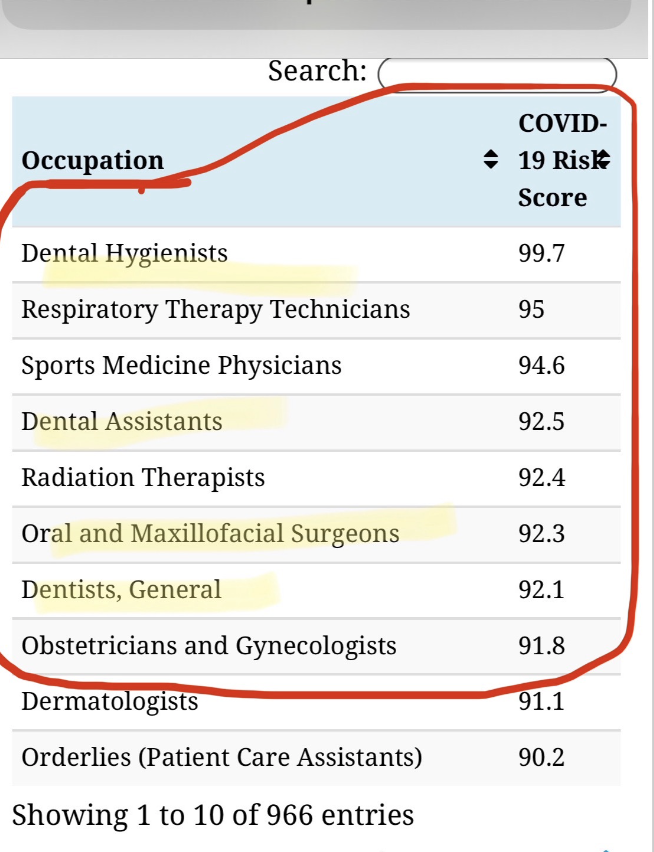 Notice that many of the occupations with the highest COIVD-19 risk score are associated with the denal market. Make sure to take evey precausion nessesary to protect your patients and staff!
Our Safezone is designed speficically for the dential market. It is super portable and convient to use. Rapid disinfection between patients and also during your end of day terminal clean!