UVC Chamber
The UVC Chamber is the perfect decontamination solution to your everyday items.
The UVC Chamber has been specifically designed for the institutional environment.
The UVC Chamber provides a total of 360 watts of power from both above and below the target area, your items are quickly decontaminated and ready for use. The UVC Chamber comes with a slide-out drawer and can hold a 15" PC, or any other smaller device. Our uniquely designed chamber fits into any workflow and can be configured with additional drawers. Like all of the UVC Cleaning Systems Inc. products, we used third-party testing indicators showing we inactivate many pathogens, including endospores like C-Diff in under a minute. Additionally, a fan is integrated into the unit, allowing airflow and improving long-term reliability of key electronic components.
Features:
1 Pull out drawer, upgradeable to 2
6 Bulbs @ 60 Watts
Upper and Lower UVC coverage
Integrated Fan
Integrated Door Lock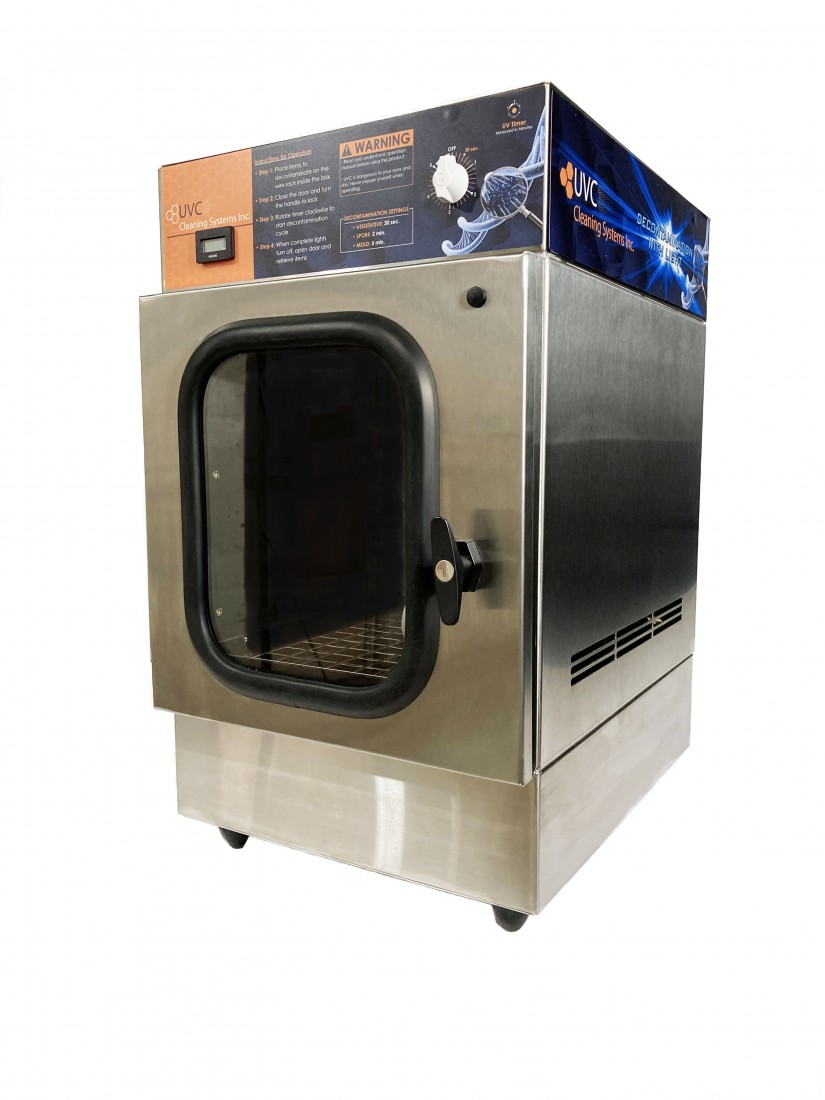 Specifications:
Height: 21.5"
Depth: 19.5"
Width: 15.5"
Weight: 55 lbs
Electrical: 120 VAC @ 5A, 60 Hz
Videos, Flyers and Links