UVC Decontamination Pod
The UVC Decontamination Pod is a highly mobile and flexible system that is the perfect solution for decontaminating large items in an enclosed space.
The UVC Decontamination Pod has been specifically designed for the institutional environment.
Integrating our Wall mountable unit, the Pod provides extremely high output in the maximum space for your larger moveable items. This product is ideal for wheelchairs, IV stands, rolling carts, PC stations, PPE materials, or other custom applications. Highly transportable via extremely durable casters to any location, this portable Pod is efficiently packed into a 75.5" H x 28" W x 36" D moveable size growing to a total Pod size of 84" H x 84" W x 36' D in just seconds. With the highly reflective interior material developed specifically for this application, a log 4 kill rate can be attained quickly, effectively, and easily in minutes.
Features:
Integrated Wall Unit
Large Entry Point
Expandable Rolling Frame
Heavy Duty Casters
Stainless steel protective cage
UVC Reflective Fabric
Wireless Remote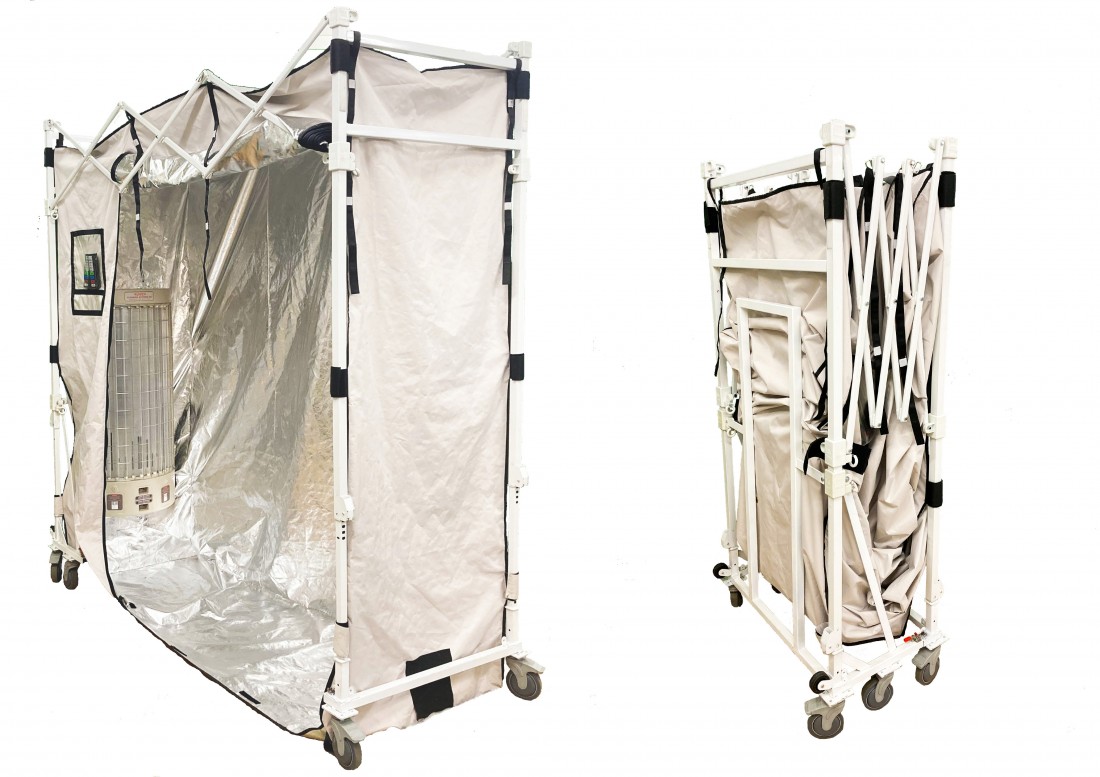 Collapsed Specifications:
Height: 75.5"
Depth: 36"
Width: 28"
Weight: 92 lbs
Electrical: 120 VAC @ 7.5 A, 60 Hz
Expanded Specifications:
Height: 84"
Depth: 36"
Width: 84"
Weight: 92 lbs
Electrical: 120 VAC @ 7.5 A, 60 Hz
Videos, Flyers and Links