Far Field 222 nm Can and Wall Units
Our new and exciting Far Field 222 nm Can and Wall units are the future of decontamination. Continuous decontamination that is safe for people to be in the presence of.
The FF 222nm Can and Wall units have been specifically designed for any indoor environment where people gather.
The Far Field 222nm technology market continues to evolve, and UVC Cleaning Systems Inc. is on the forefront of innovative designs. The 222 nm wavelength products can now be employed that apply continuous UV decontamination energy while allowing people to operate normally within the environment. Our two unique models provide distinctive patent pending features that no other product on the market can match. Together, our product offerings are unchallenged, providing 360 degree coverage of continuous Far Field UVC in your facilities.
The Far Field Ceiling Can is extremely flexible and easy to mount into a wallboard, within a troffer, or any application up to 1/2" thick. Our custom removable lens uses no replacement hardware and changing lamps is simple. A patent pending feature with our unique system makes- it so that it can radially pivot our lights to focus them into areas that customers prefer a high level of coverage.
Our Far Field 222nm Wall Mount is the perfect solution to fit into your vertical surfaces. It is highly flexible and with the same patent pending design employed in out ceiling products, where you can pivot the lights to focus them on a specific area. With a wide 60 degrees irradiation pattern, it is highly effective in decontaminating a large area.
Features: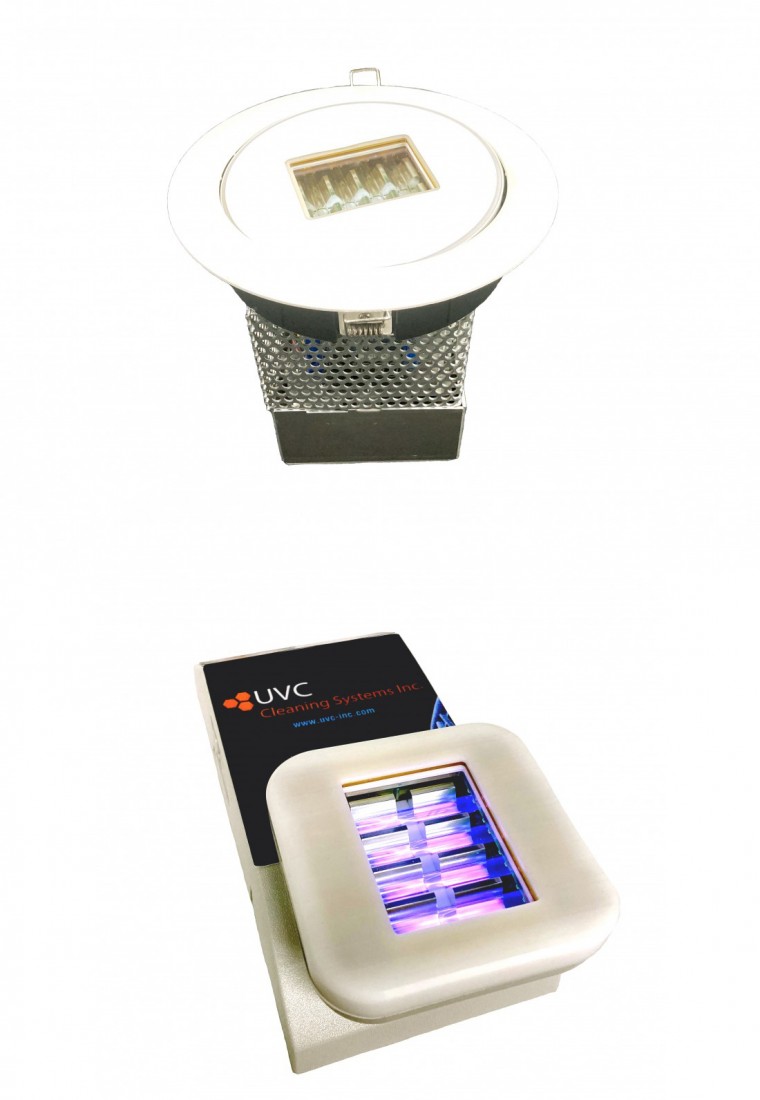 Can Unit Specifications:
Height: 7"
Depth: 5"
Width: 5"
Weight: 2 lbs
Electrical: 90-305 VAC @ .5 A 60 Hz
Wall Unit Specifications:
Height: 12"
Depth: 3.25"
Width: 4.5"
Weight: 2 lbs
Electrical: 120 VAC @ .5 A, 50 Hz
240 VAC @ .5 A, 50 Hz
Overview of 222nm Technology
Our Thoughts About 222nm Technology and Adoption
UVC Product Catalog
Efficacy Information
222nm Efficacy Study- Coronavirus
Safety Information
Long Term Effects of 222nm on Mice