The Safezone UVC decontamination device provides the best value for money on the market!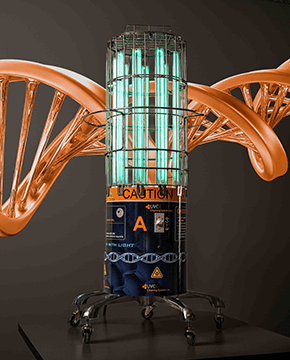 **Disclaimer: Content in video third party stories are not paid for or solicited by UVC Cleaning Systsms Inc. It was created independantly and not under the direction of UVC Cleaning Inc.
Order now! In stock and ready to ship!
Small enough to manuver and powerful enough to decontaminate an entire room.
Designed to be effective and simple to operate!