The Safezone Family of Products
Our Safezone Family is the core of our cost-effective product line. They are an ultra-portable UVC decontamination tower that is designed to deliver maximum UVC energy for rapid treatments.
The Safezone Family is designed to be utilized in multiple workplace environments.
Being only 12" wide at its minimum point, the Safezone is very maneuverable and fits into almost any application, including installation in transportation vehicles and other more restricted locations. Designed to be run as an individual unit or as a pair using a single standard power source, it is extremely flexible in its applications. Weighing just 50 lbs, it comes with an included rolling caster base. Additionally, the tower pulls away from the caster base so it can be placed into a variety of areas. Flexibility and power are key product characteristics. The Safezone Family of Products utilizes (9) 95 Watt UVC lamps to provide a total output of 855 watts of continuous UVC energy and a dedicated wireless remote to operate the unit safely outside of the room.
The Safezone 850 Max Plus and Safezone CDC 850 are extensions of the Safezone family. Building off of the Safezone 850 Max platform, the 850 Max Plus includes all of the state of the art features in the base model adding 360 degree motion detection providing extra safety. Our Safezone CDC 850 includes all of the features of the Max Plus and includes a dedicated Wi-Fi controlled user interface accessible on any Android or iOS phone, as well as a tablet or computer. This model is great for the "tech-savvy" customer who wants more than just a basic wireless remote to operate the system.
All of our Safezone Family products provide the same high-output UVC Coverage, whether you choose our Safezone 850 Max, 850 Max Plus or CDC 850.
Safezone 850 Max Features:
Stainless Steel Cage
Integrated Handle
Integrated Cord Wrap
Rolling caster Base
Medical Grade Casters
Wireless Remote Control
Safezone 850 Max Plus Additional Features:
360 Degree Motion Sensing Technology
Safezone 850 CDC Additional Features:
360 Degree Motion Sensing Technology
Remote Wi-Fi connectivity with any Android or iOS operating system, Computer or tablet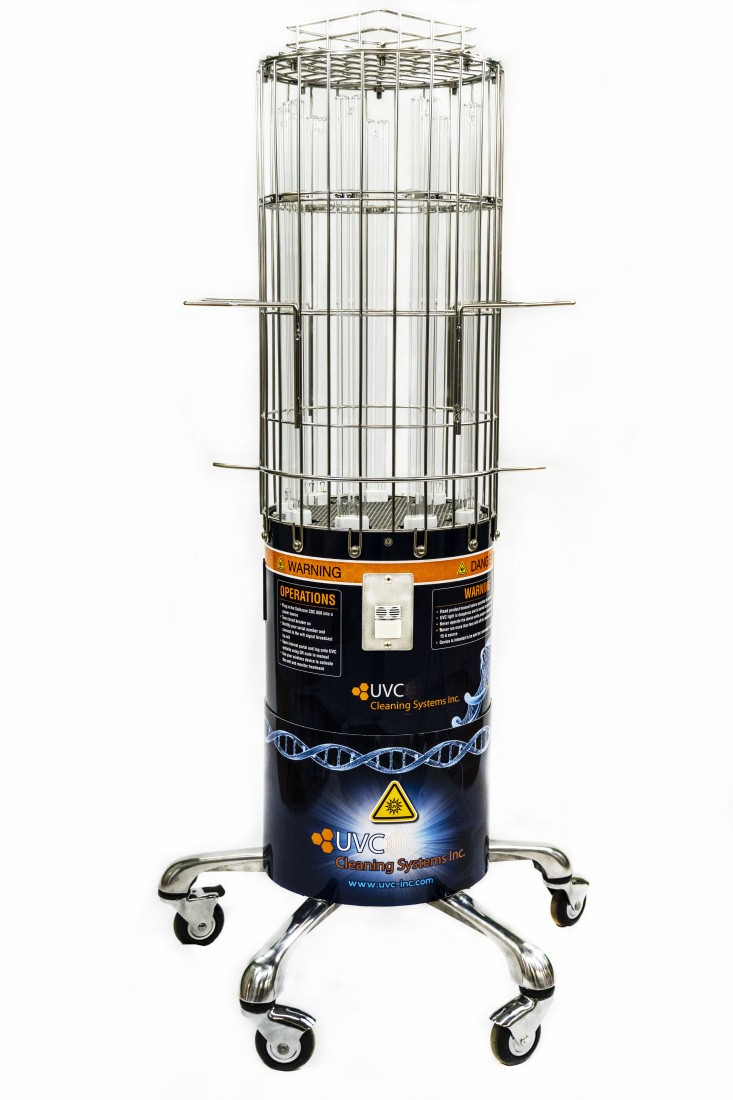 Specifications:
Height: 48"
Depth: 22"
Width: 22"
Weight: 50 lbs
Electrical: 120 VAC @ 7.5 A, 60 Hz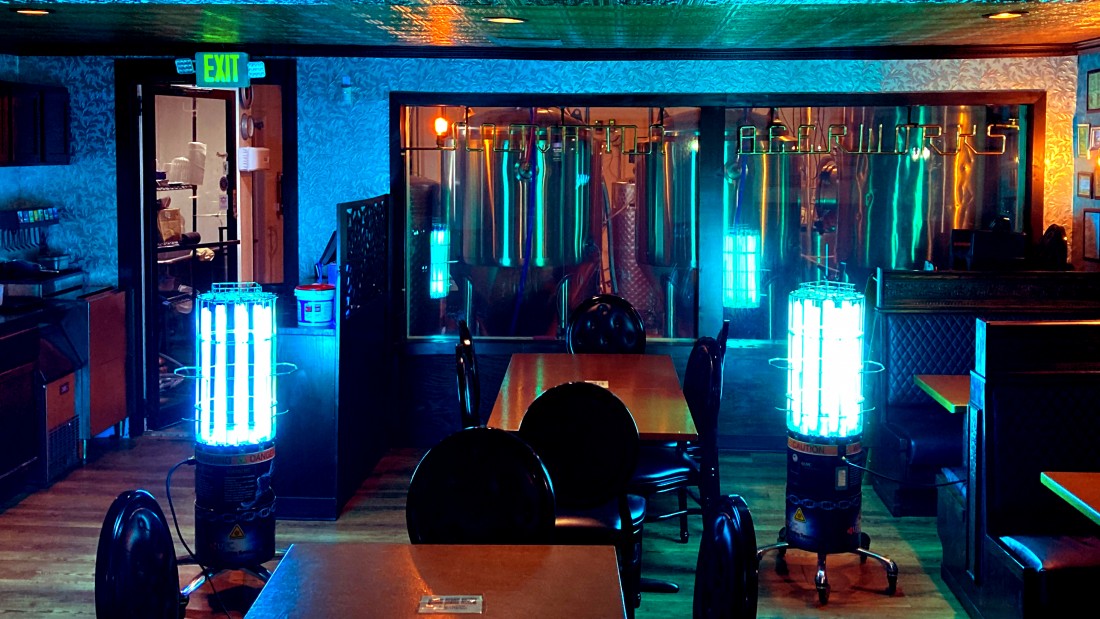 UVC Product Catalog
Customer Testimonials
Safezone helps Medical Care Facility
Safezone helps clean restaurants
Efficacy Information
UVC Dose and Application Sheet
**Disclaimer: Content in video third party stories are not paid for or solicited by UVC Cleaning Systsms Inc. It was created independantly and not under the direction of UVC Cleaning Inc.